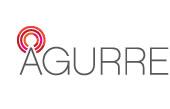 AGURRE : The Association des Grands Utilisateurs de Réseaux Radio d'Exploitation (Association of Major Users of PMR) was created in 2012 to bring together the forces of French vertical operators (such as Air France Aéroports de Paris, EDF, SNCF, RATP, …).
The main objective is to show the French government and the regulator (Arcep), as well as the Ministry of the Interior and Defence the spectrum needs of verticals to ensure in the best conditions their increasingly complex operations. The level of service, coverage, radio engineering, security but also the independence of public flows require the provision of specific dedicated spectrum such as that provided until now for PMR. LTE is ideally suited for this purpose.
This mission has been largely carried out for 7 years, since in 2019, after a few POCs, the Arcep validated the availability of 40 MHz in the 2.6 GHz band (band 38) for French companies.
Any French company can therefore now request a frequency band for its own operational uses, whether in industry or critical communications, on its own premises and only in its geographical location of use.